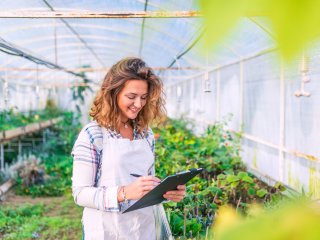 Course Type:
Instructor Led - 4 Weeks per Course
Description
Objectives
Outline
Materials
Certification
Approvals
System Requirements
Watch a Demo
The Horticulture Track prepares individuals for a career in the cannabis horticulture industry. Our 3 course program will cover topics such as commercial growing, laws, policies, and the quality of the cannabis
Cannabis Commercial Growing
Are you interested in growing commercial cannabis but intimidated by the growing process? If so, this course is for you. Our Cannabis Commercial Growing course introduces you to the step by step process of growing medical-grade cannabis without making it complicated. We explore how to create and structure a perfect growing environment and we cover elements related to ventilation, lighting, temperature, water, feeding, cloning, flowering, pests, diseases, and harvesting. By following the processes outlined in this course, you'll be able to produce a bountiful cannabis harvest.
* You have 4 weeks to complete this course.
** Course Subject to Change.
Maximizing Quality Cannabis
One in five Americans now lives in a legalized state. Cannabis is a crop that is being grown much more often across the world. In our Maximizing Quality Cannabis course, we explore the steps and techniques related to harvesting, such as pruning, trimming, drying, curing, and storing. We also discuss the life cycle of cannabis, water hash, and making BHO.
* You have 4 weeks to complete this course.
** Course Subject to Change.
Cannabis Laws and Policies
The laws and policies that regulate cannabis cultivation, sale, and its uses are constantly evolving. Cannabis is still federally illegal, but the landscape is rapidly progressing towards the acceptance of cannabis for medical and recreational uses. Although still hotly debated, there is much evidence that shows the benefits of using cannabis to treat various disorders, diseases, and illnesses. Our Cannabis Laws and Policies course describes the current political landscape, federal laws vs. state laws, financial and tax implications, as well as the future of cannabis legalization.
* You have 4 weeks to complete this course.
** Course Subject to Change.
Cannabis Commercial Growing
After completing this course, you should be able to:
Recall basic methods and items needed for growing cannabis
Recognize proper techniques related to ventilation, temperature, and lighting
Identify elements related to water, feeding, and cloning
Describe aspects of flowering and harvesting and controlling pests and diseases
Maximizing Quality Cannabis
After completing this course, you should be able to:
Recall basics of the cannabis life cycle and harvesting strategies
Recognize finishing ingredients, flushing methods, and strategies for ripening
Identify the basics of picking, trimming, and drying
Describe the process for curing and storing cannabis
Cannabis Laws and Policies
After completing this course, you should be able to:
Recall aspects of cannabis consumerism, safety, and regulations
Recognize characteristics of cultivation, manufacturing, production, and retail sale of cannabis
Identify banking and financial implications
Describe federal, state, local, and tax laws related to cannabis
Cannabis Commercial Growing
Cannabis Commercial Growing Module 1
Cannabis and System Basics
The needs of the cannabis plant are actually very basic! Our first module introduces you to the anatomy of the cannabis plant and how to identify the gender. Then we move into the symbiotic rotation process and items needed to start developing your growroom and/or greenhouse.
Cannabis Gender
Grow Security
The Symbiotic Rotation Process
Growroom Basics
Tips for Greenhouse Growing
Cannabis Commercial Growing Module 2
Ventilation, Temperature, Lighting, Germination
Our second module discusses growing mediums, ventilation, heat, CO2, and lighting. We also describe how to choose a cultivator, propagating clones, and germinating seeds intended for outdoor growth.
Growing Medium
Ventilation, Heat, and CO2
Lighting
Cultivator
Seed Germination
Cannabis Commercial Growing Module 3
Water, Feeding, Cloning
In our third module we explore how to prepare the plants for the flowering process. We discuss water quality, preparation, pH levels, soil, and fertilizers. We also describe what a clone is and various cloning tips.
Vegetative Growth
Water Quality and Preparation
Composition
Liquid Concentrated Nutrient
Cloning
Cannabis Commercial Growing Module 4
Flowering, Harvest, Pests, and Diseases
We'll discuss the flowering state in our final module, how to harvest the plants properly, and steps for curing. We also explore typical problems that can develop with the plants, such as mold, pests, diseases, and nutrient deficiencies. Finally, we describe the basics of making hash.
The Flowering Stage
Harvesting
Curing
Mold, Pests
Diseases and Nutrient Deficiencies
Hash Making

Maximizing Quality Cannabis
Maximizing Quality Cannabis Module 1
Harvesting Strategies
Harvesting, drying, and curing are vital processes for growers because each contributes to the overall quality and final product. Our first module discusses the basic strategies for working with the plant, harvesting, pruning, and the cannabis life cycle.
The Evolution of Harvesting
Cannabis Life Cycle
Harvesting Early or Late
Working Within Plant and Canopy Limits
Pruning Techniques
Maximizing Quality Cannabis Module 2
Finishing, Flushing, and Ripening
In this module, we discuss finishing products and ingredients that help enhance growth. We also describe flushing techniques that flush out old nutrients and replace them with new flowering formulas. Finally, we explore ripening techniques.
Finishing Products and Ingredients
Flushing Methods
Flushing Techniques
Disrupting the Photoperiod
Preparing for Bad Weather
Maximizing Quality Cannabis Module 3
Picking, Trimming, and Drying
In this module, we describe the steps and styles that can be used for picking your harvest. We also examine the parts of the plant that need to be trimmed, as well as various techniques for drying the product.
Picking Styles
Equipment Used for Harvesting
Parts to be Trimmed
Trimming Styles and Strategies
Drying Techniques
Maximizing Quality Cannabis Module 4
Curing and Storing
In our final module, we describe techniques for curing your product, which is when the water is removed while retaining the terpenes. We also discuss how to store your final product.
Keys to Curing
Water Curing
Storing Materials
After the Harvest
Water Hash
Cannabis Laws and Policies
Cannabis Laws and Policies Module 1
Federal, State, and Local Laws
For as long as cannabis has been illegal, people have been trying to legalize it. The argument is being made that cannabis consumption is far less harmful than alcohol, which is legal. In this first module, we discuss factors associated with supply, demand, and consumerism. We also define various laws at the federal, state, and local levels.
Consumerism of Cannabis
Supply and Demand
Consumer Safety
Consumer Problems
Regulations at Every Level
Cannabis Laws and Policies Module 2
Lobbying, Cultivation, Manufacturing, and Production
Cannabis legalization and lobbying go hand in hand. We'll discuss groups dedicated to lobbying and advocacy. Also, in this module we'll describe aspects of cannabis cultivation, testing, manufacturing, production and retail sales.
Lobbying and Advocacy
Requirements for Licensure
Cannabis Agriculture
Testing Labs
Standards
Cannabis Laws and Policies Module 3
Banking and Financial Implications
One of the biggest issues that commercial cannabis faces is the lack of access to the U.S. banking industry. Most banks and credit institutions that receive insurance from the FDIC will not take money that is associated with cannabis. This module discusses banking and financial implications associated with owning and operating a cannabis related business.
Credit Crunch
Investment
Stocks and Public Companies
State by State
Nation by Nation
Cannabis Laws and Policies Module 4
Taxation and the Future of Cannabis
There's no denying the tax ramifications of recreational and medical cannabis. What are states doing with all of their newfound income? This module discusses cannabis taxes and ramifications, as well as various tax models. Finally, we examine the future of legalizing cannabis.
National Taxes
Tax Models
Media
Congressional Action
Future of Cannabis

Ed4Online is committed to being both environmentally conscious and making it easier for you to study! We're making your education mobile! All of our textbooks are now provided as eTextbooks*. You can access them on your laptop, tablet, or mobile device and can study anytime, anywhere.
The move away from physical books to eTextbooks means you get the latest, most up-to-date version available. This also makes your training more accessible, so you can study anywhere you have your phone or tablet. The best part is that all materials are included in your training cost so there are NO extra fees for books!**
*A few courses still have physical materials.
 
Upon successful completion of our Horticulture Track, students will be prepared for an entry-level position in the field and to sit for the NCCB national certification exam to become a Certified Cannabis Horticulture Specialist (CCHS).
** Certification exams are not included in the cost of the course.**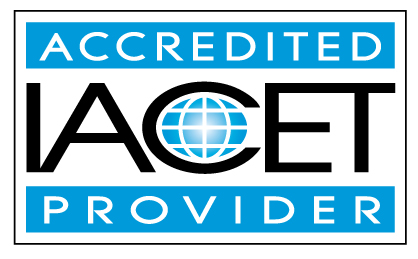 Ed4Online has been approved as an Accredited Provider by the International Association for Continuing Education and Training (IACET). In obtaining this accreditation, Ed4Online has demonstrated that it complies with the ANSI/IACET Standard which is recognized internationally as a standard of good practice. As a result of the Accredited Provider status, Ed4Online is authorized to offer IACET CEUs for courses and programs that qualify under the ANSI/IACET Standard.
The Continuing Education Unit (CEU) was created by IACET as a measurement of continuing education. One (1) IACET CEU is equal to ten (10) contact hours of participation in an organized continuing education experience under responsible sponsorship, capable direction, and qualified instruction. Under IACET's care, the IACET CEU has evolved from a quantitative measure to a hallmark of quality training and instruction. For more information on IACET, visit iacet.org.
Internet Connection
Broadband or High-Speed - DSL, Cable, and Wireless Connections
*Dial-Up internet connections will result in a diminished online experience. Classroom pages may load slowly and viewing large audio and video files may not be possible.
Hardware Requirements
Processor - 2GHz Processor or Higher
Memory - 1 GB RAM Minimum Recommended
PC Software Requirements
Operating Systems - Windows 7 or higher
Microsoft Office 2013 or higher. Also, you could use a general Word Processing application to save and open Microsoft Office formats (.doc, .docx, .xls, .xlsx, .ppt, .pptx)
Internet Browsers - Google Chrome is highly recommended

Cookies MUST be enabled
Pop-ups MUST be allowed (Pop-up Blocker disabled)

The Kindle Reader App or VitalSource Bookshelf App are needed for many of our courses (No special equipment needed. This can be downloaded for FREE onto your computer.)
PowerPoint Viewer (if you do not have PowerPoint)
QuickTime, Windows Media Player &/or Real Player
MAC Software Requirements
Operating Systems - Mac OS x 10 or higher with Windows
Mac office programs or a Word Processing application to save and open Microsoft Office formats (.doc, .docx, .xls, .xlsx, .ppt, .pptx)
Internet Browsers- Google Chrome is highly recommended

Cookies MUST be enabled
Pop-ups MUST be allowed (Pop-up Blocker disabled)

The Kindle Reader App or VitalSource Bookshelf App are needed for many of our courses (No special equipment needed. This can be downloaded for FREE onto your computer.)
PowerPoint Viewer (if you do not have PowerPoint)
Adobe PDF Reader
Apple QuickTime Media Player